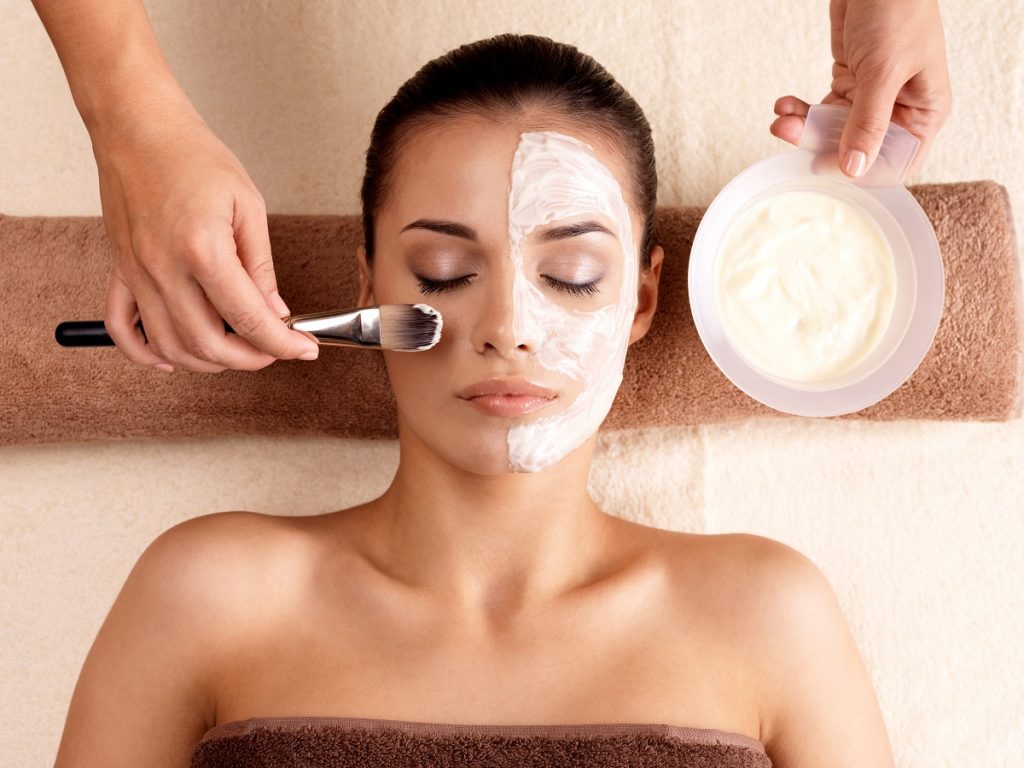 People get facials for different reasons: some want clearer and brighter skin, others want to maintain or achieve a youthful glow. Then there are those who just want to pamper themselves after a hard day's work.
Whatever the reason, the outcome of having a facial remains the same: a glowing and well-rested face.
Not everyone, however, has the time to book an appointment at the nearest spa or facial clinic. Business appointments, deadlines, and meet-ups with friends and family can push back or get in the way of booking an appointment.
Don't let your busy schedule keep you from giving your face the love and care it deserves. If your hectic schedule really means you can't squeeze a facial in, then explore the option of doing it yourself!
These days, with the skincare products available in the market, it's simple to get a facial without the need for a professional at a spa. Follow this guide and complement your routine with products from Kedma Skincare Philippines.
Cleanse: Don't Just Wash & Go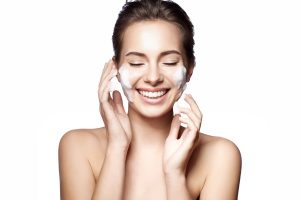 A simple lather of soap and rinse is enough to clean your face completely, think again. Fifteen seconds of lathering soap on your face and rinsing won't remove the grime and dirt that's made its way into your pores. Proper face cleansing is a two-step (or even more complex) process. The key is to take your time and be very thorough.
After you remove your make up, wash your face with lukewarm water to remove the excess residue. According to InStyle, washing with warm water can lift out the dirt of your skin. Refrain from rinsing with hot water because it will dry your skin. Also, pull your hair back, so you can wash up to your hairline.
Wash your face with a hydrating cleanser. Use Kedma's Milk Cleanser for a gentle and thorough cleanse. This hypoallergenic product dissolves makeup and removes all the impurities from the skin, leaving it soft and fresh.
Apply the cleanser to the skin and massage it gently over the neck and face. A gentle kneading of your face can stimulate circulation and minimize puffiness. If you want a more thorough cleanse, use a cotton pad to remove residue.
Steam for Softer & Cleaner Skin
Aestheticians use heavy-duty steam to prepare your pores for exfoliation. Steaming your face is good, especially if you have stubborn blackheads or acne-prone skin. It also accomplishes two things: loosen dirt that clogs your pores and induce sweating, which flushes out more contaminants from the face.
If you don't have a steam machine, soak a cloth in warm water, wring it out, and put it over your face for a few minutes. Gently pat your face after you remove the washcloth.
Toner to Tone Down Skin Problems
The absence of even a single product in your beauty routine can affect the outcome of your DIY facial. So, don't end your regimen at cleansing just yet. The secret to cleaner and healthier skin is a face toner.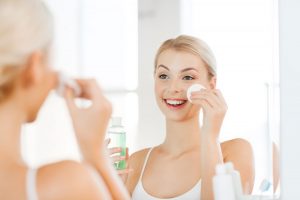 Toners are helpful for people with acne-prone or oily skin, or for those who want an extra cleanse after wearing makeup. Applying a small amount of toner also shrinks pores, adds a layer of protection, and refreshes the skin.
After drying your face, take a cotton ball and dip it in Kedma's facial skin toner. Formulated with natural Dead Sea minerals and Aloe Vera, this product eliminates traces of dirt, makeup, and greasiness while retaining your skin's natural pH balance.
On hot summer days, we recommend using the toner twice to soothe your face.
Facial Serum for Better Moisture
Facial serum isn't just for people with oily skin. In fact, it's the Holy Grail for those who want to clear up their skin for good. It contains active ingredients that tone and brighten the skin, reduce fine lines, and get rid of dark spots.
Once you've toned your face, apply the serum on your cheeks, under the eyes, and your forehead. Use Kedma Cosmetics' Lifting Serum to alleviate sagging eyelids and eyebrows and keep your eye-bags at bay. This deep-absorbing serum has Vitamin A, which softens the lines on your face and rejuvenates the skin. It also contains Vitamins E and B complex for that extra dose of skin nourishment.
Since this product is highly concentrated, a little goes a long way. Use Kedma's serum once in the morning and once in the evening.
Finish It Off with a Face Mask
A soothing face mask is the best way to cap off your DIY facial. This beauty fix offers instant gratification for a multitude of skin conditions, such as inflammation, dryness, redness, or even acne.
Depending on what your skin type is, there is most likely a face mask that can give your skin a radiant glow.
Kedma Cosmetics' line of products has something for YOUR skin type and facial focus.
Ruby & Pearl Intense Purification Exfoliating Mask. Feel like a million bucks when you use this exfoliating mask. It contains active ingredients from rubies, which stimulate blood circulation, skin reinvigoration, and cell rejuvenation. This mask gently exfoliates the dead skin cells and cleans your skin, leaving it soft and supple.
Royalty Facial Sauna Mask. This creamy mask comes with self-heating properties that extract impurities and open pores, giving your skin a beautiful and healthy glow. This mask uses Dead Sea minerals and plant extracts enriched with Vitamins A, C, and E to soften and nourish the skin. It also includes a blend of natural oils that restore the elasticity of the skin.
Facial Gold Mask. Who says Cleopatra is the only one who can use gold to beautify herself? Our mineral-rich Facial Gold Mask has trace elements of 24K Gold to make your skin look radiant. The 24K Gold in this mask stimulates the epidermis' cellular growth. Gold also locks in moisture, prevents the breakdown, of elastin, and maintains collagen so your skin will always look young and fresh.
A busy schedule shouldn't stop you from giving your face the pampering it deserves. With a DIY facial at home, you can treat yourself to beauty fix without worrying about your deadlines or appointments.
Get all of your necessary beauty products at Kedma Cosmetics. Browse through our selection today.