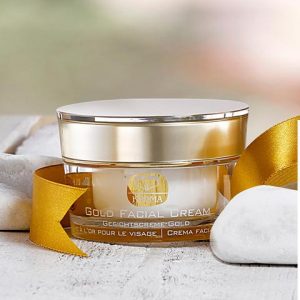 You may be following a complicated anti-aging routine every night, which seems to be working pretty well. But even if you have done everything right, there are just some areas of the body that will betray your real age, no matter what you do or how hard you try.
In my foray into the anti-aging skin care treatment department, I have stumbled into Kedma Cosmetics Philippines. The Israeli brand is devoted to making the most of what nature offers, which is evident in the ingredients they use for their products.
Don't get me wrong. Aging is a privilege and an honor.  But don't we all want to strike a balance between aging gracefully and not looking like our actual age? The problem is, as people get older, the skin becomes thinner and less elastic. This, in turn, causes age spots, wrinkles, and skin tags.
For example, did you know that there is a word for the crepey, bunching skin that develops under the neck? It's called a turkey neck (for obvious reasons). The thing with the turkey neck is, you hardly notice a turkey neck developing, but it ages the appearance significantly. This is because the neck often ages faster than any other part of your body because its skin is thinner.
Thankfully, a turkey neck doesn't happen until we're in our mid-40s. And it doesn't have to. In fact, you can keep it from happening by using on your neck the same firming creams you use on your face.
The skin care junkie that I took to one (luxurious!) ingredient to stop aging – and turkey neck – in its tracks: precious gold from Kedma Cosmetics.
The Secret or Ancient Royalty
Every one of Kedma's body care products features unique ingredients, but all are infused with natural plant extracts including green tea, Dunaliella seaweed, basil, gingko biloba leaf extracts, olive, jojoba seed, and aloe vera.
But it's the star ingredients that intrigued me the most. The two main components of their skin care products are Dead Sea Salt and gold.
Kedma Skincare's story can be traced back to Cleopatra, the queen who has redefined beauty. Known as one of the most beautiful women who has ever existed, Cleopatra was said to be such a strong proponent of Dead Sea minerals and its beauty benefits. She allegedly asked Mark Anthony for exclusive rights to the region. And with an exclusive access to the Dead Sea minerals, she has opened the doors to the first spas. To maintain her captivating beauty, Cleopatra was also said to sleep in a gold mask every night.
But first, what is with gold that made Cleopatra (and recently, many other beauty and skincare junkies) swear by it?
According to beauty experts, gold has antibacterial properties that prevent the growth of bacteria on the skin. Its anti-inflammatory and antioxidant properties also work to reduce skin redness and calm acne inflammation.
Gold is a popular ingredient in the anti-aging department because it also protects the skin against free radicals that contribute to skin discoloration, sagging, wrinkles and fine lines. Gold is also said to promote youthful skin, as it locks in moisture and increases collagen levels. It brightens the skin, too.
The Kedma Gold Collection
Kedma Cosmetics Philippines has an entire line of products infused with precious gold. The brand's Gold Collection includes a facial mask, cream, toner, serum, body butter, facial peel, hand crème, and even a complete nail care kit (because even your hands need royal treatment, too!). They also feature their signature Seven Wonders Set, which includes seven premium products from their Platinum, Gold and Hyaluronic Series. This set, though, is super exclusive that it was not made available online.
The truth is, gold skin care comes with a hefty price tag. I mean, if it can make aging stop in its tracks, the high price does not come as a surprise, right? So, because I was working on a limited budget, I had to be content with just two products from Kedma Philippines' line. I decided to go for the mask and the body butter. Here's how my experience went:
Facial Gold Mask
The Facial Gold Mask is a mineral-rich product that combines elements of 24K Gold. It promises to make the look and feel smoother and younger than ever by stimulating the cellular growth of the epidermis, locking in moisture, preventing the breaking down of elastin, and aiding with the regeneration of firm skin cells. Kedma's mask is perfect for commuters like me who are always exposed to the sun, as it also works to lighten the appearance of sun and age spots. Its other active ingredients include antioxidant Vitamins C, E, & A, collagen and Omega 3 – these work together to prevent premature skin aging and achieve a younger, revitalized and more elastic and refined-looking skin.
The verdict: Kedma's facial mask did not give me baby skin overnight (and to be honest, you need a miracle for that!) but it did make my skin super soft to touch. After using the mask for a couple of times, the bumps are still there, although they became a bit less noticeable (they went away completely after three to four uses.) It did reduce the appearance of fine lines around my eyes (I got them from smiling), but they did not go away completely. Although I must say that it did give me a glow that garnered "blooming ka" compliments from my colleagues. And this was despite my regular 10-hour shifts!
Gold Body Butter
Kedma Gold Body Butter combines shea butter, Dead Sea minerals, Hamamelis extract, and other natural oils to give the skin extra moisture. The product contains 24K Gold contained to lock in moisture, and stimulate cellular growth of the epidermis and regenerate skin cells while at it.
The verdict: To be honest, I used to not like body butter. In the hot and humid Philippine weather, slathering body butter on just makes me feel all sticky. The only reason I went for Kedma Skincare Philippines' Gold Body Butter product was that I wanted to see if gold can help me have the healthy skin I've always dreamed of.
And…drumroll, please: It did! The only body butter product I have slightly liked was from The Body Shop, but only because it smelled good – it still felt sticky. But Kedma's Gold Body Butter, while fairly thick, did not at all feel sticky. It glided on the skin smoothly, and it visibly moisturized my dehydrated skin. It even worked to soften my elbows and knees! It also gave me a healthy, golden glow that did not make me look ashy or tanned.
Will I recommend Kedma beauty products in the Philippines? Go ahead! If you're to stop skin aging, it pays to do it the ancient royalty way.