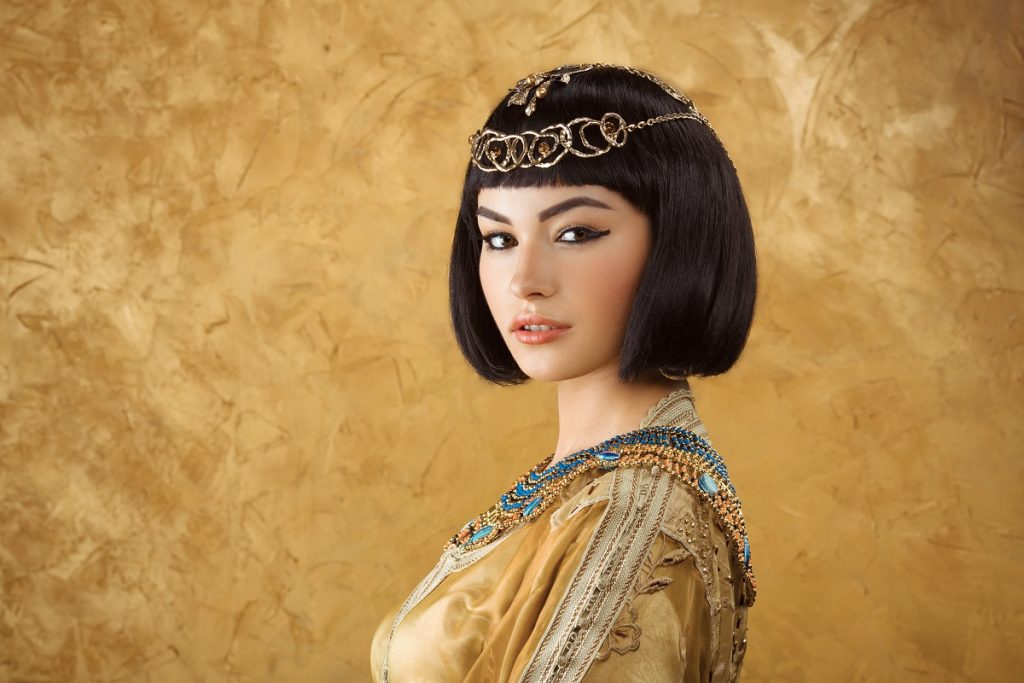 From Marilyn Monroe with her signature red lips to Alicia Keys with her makeup-free initiative, each one of us has beauty icons that we look up to. Way before these ladies were even born, however, women all over ancient Egypt already pegged Cleopatra VII Philopator as their beauty icon. The ancient Egyptian royal was not only sharp and intellectual — she was also beautiful. As such, combining her strong character and legendary striking features, she is Hollywood's epitome of an alluring, unfathomable diva.
Wisdom, diplomacy, and strength of character come with the things we learn and experience throughout life – these are the supposed hallmarks of Cleopatra's rule. And, even if the world still doesn't have a fixed image of the renowned queen, we can also be like her by adopting her skincare secrets. The ancient Egyptian ruler with a youthful allure was not afraid to experiment with the treasures of the Dead Sea to have healthy skin that glows from within.
Kedma Cosmetics Philippines makes these treasures easily accessible to Filipinas and Filipinos who wish to have radiant skin that surpass the standards of royalty. The Israel-based beauty company has preserved Egypt's ancient beauty secrets in their products, which they have also infused with gold and minerals to create a luxurious skincare range.
What's So Great About Kedma Cosmetics, Anyway?
Kedma Cosmetics is simply incomparable to toners, facial cleansers, and moisturizers that are readily available on the shelves of drug stores. These products have a special formulation for skin like royalty — smooth, soft, glowing, and healthy skin. The active ingredients found in the formulation of these products promise to restore moisture, tighten the skin, improve elasticity, and slow down the aging process.
Inspired by the beauty and charm of Cleopatra, Kedma uses nature's best and rarest materials. The brand pampers the skin to look luxurious. It protects the skin from radicals and environmental pollutants, too. These are the ingredients that make me trust the promise of the Israeli brand's products:
Dead Sea Salt: As the main ingredient of Kedma products, it effectively hydrates the skin and prevents free radicals and environmental pollutants from seeping into the pores.
Coenzyme Q10: CoQ10 is a strong antioxidant that boosts collagen production for firmer skin and boosts elastin production for better skin elasticity and fewer wrinkles.
Gold: More than merely adorning our wrists and necks in gleaming chains, gold actually does wonders for the skin. It is an antioxidant with anti-inflammatory properties.
Pearl Powder: Proving that they are real treasures of the sea, pearls contribute to smooth and glowing skin. Pearl powder exfoliates the skin and stimulates skin cell renewal.
Rubies and Sapphires: These sparkling gems don't just look pretty; they make you look pretty, too. As skincare ingredients, they invigorate the skin and stimulate blood circulation for better elasticity.
Diamonds: This gem truly is a girl's best friend. It nourishes and lifts the skin so that, just like your diamond jewelry, your facial features leave a striking impression on the people you meet.
Black Mud: This exotic ingredient effectively removes dead skin cells and gradually gets rid of skin impurities, revealing the smooth skin hidden underneath.
In addition to these special ingredients, Kedma products also use natural components that are also effective as skincare agents. These include green tea, seaweed, ginkgo biloba, aloe vera, olive oil, and jojoba seed oil.
As if these natural paraben-free ingredients were not enticing enough, Kedma doesn't use animal-derived ingredients. It doesn't test its products on animals, either. How's that for pampering the skin and looking more glamorous than ever while having minimal effects on our furry friends?
How Do I Get Started with a Solid Skincare Regimen?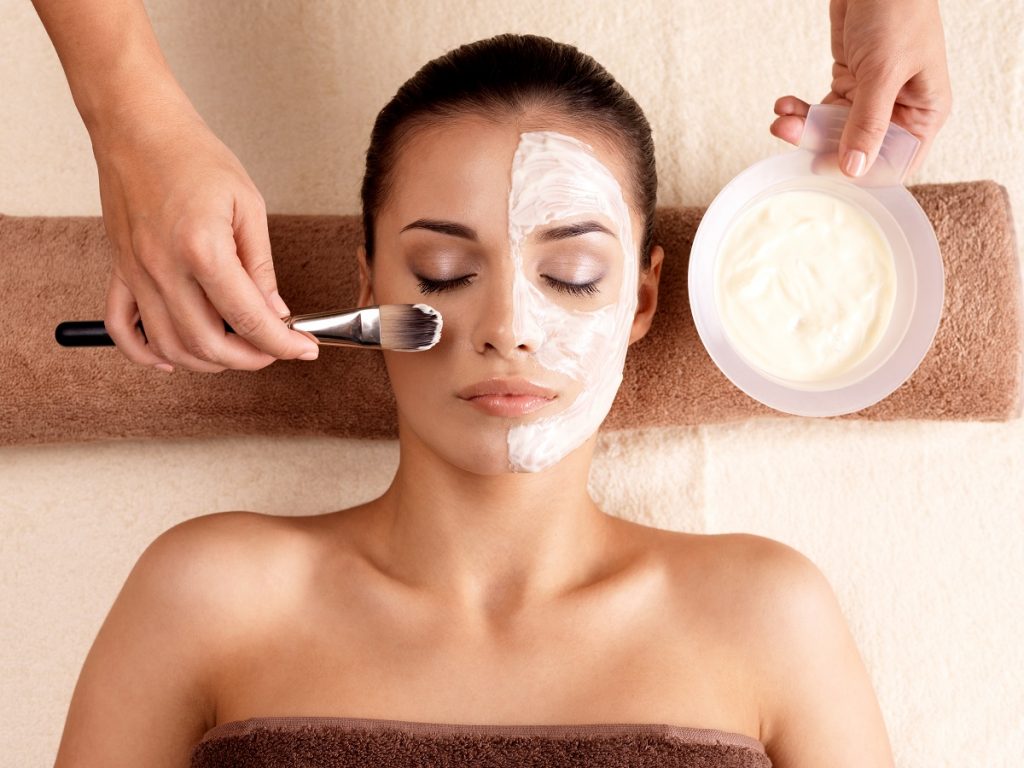 Admittedly, getting into a strict skincare routine is not easy — especially when you are so used to simply washing your face with a beauty bar and applying moisturizer or sunscreen afterwards. Once you get used to a Kedma skincare regimen like mine, however, you will be motivated to stick to it after seeing results.
Whether you're a stay-at-home individual or a busy bee, squeeze in a simple skincare regimen in your daily routine. This is not strictly for beauty purposes; this also keeps your skin young and healthy for longer. Simply put, as an exercise routine keeps the body fit, a skincare regimen helps keep our skin in great condition.
Gradually move from the old soap-and-moisturizer habit and try out the regimen that I've gotten into since I came across Kedma products. You'll see results in no time:
Cleanse your skin
The first thing you have to do to establish an effective skincare routine is to find a skin cleanser that washes away dead skin cells and removes impurities. Wash once in the morning for smooth, supple skin all day. Use a second cleanser at night to totally erase makeup and pollutants.
Use a skin toner
I cannot express enough how important a skin toner is. It rebalances and regulates the skin's pH level to prevent oily skin. My Kedma toner contains Dead Sea minerals and aloe vera extracts that are twice as effective at keeping my skin moisturized all day; you can try it, too.
Always moisturize
Regardless of how hydrated my skin feels, I always make a point of using Kedma's day and night moisturizing creams. They deliver on their promise of giving me firm, supple skin. Moreover, they prevent my skin from overproducing sebum and becoming too oily.
Exfoliate regularly
Washing your face daily is not enough. Sometimes, there will be deep-seated dirt and pollutants that are difficult to get rid of unless you exfoliate the skin. Like me, you can set aside a few minutes to cleanse your pores and exfoliate your skin twice a week.
Cleopatra had to juggle diplomacy, political issues, family, and romantic adventures during her reign as leader of ancient Egypt. But that didn't stop her from pampering her skin and keeping it healthy. As such, you can also make time for a simple skincare regimen that gives you royal results.
Get in touch, today, if you have any questions about luxurious skincare. I'm more than happy to share more details about my skincare regimen and about how I occasionally switch things up to address temporary skin concerns or to try new Kedma skincare products.